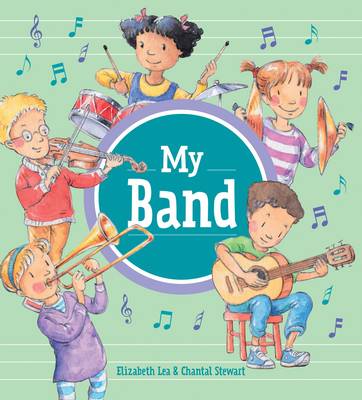 Can you guess which instrument I'm going to play?
My Band is an interactive picture book written by Elizabeth Lea, illustrated by Chantal Stewart and published by The National Library of Australia. By using clues to guess which instrument is under the flap, children will discover how the instrument is played and w
hether it belongs to the woodwind, the brass, the percussion or the string family.
Featuring lively and appealing illustrations, My Band portrays the joys of playing a musical instrument and through eight craft activities at the end of the book, encourages children to make their own instruments to play in their own band.
Suitable for children 0-7 years, My Band is the perfect addition to a child's library as it offers endless reading experiences for children with parents, caregivers, teachers or alone, and develops an early interest in the world of music and instruments.